Meeting Maggi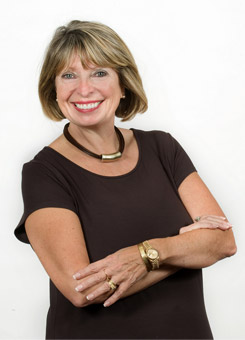 Maggi has sold more than $ 800 million in real estate establishing herself as Whistler's #1 agent for the past decade. She has held the top spot (in total dollar sold) each year for the last 9 years. With $107,701,275 of sales in 2011 Maggi more than doubled the output of Whistler's number 2 agent and equaled the total sales of agent 2, 3 and 4 combined.
Maggi has changed the face of real estate in Whistler, and is clearly in a league of her own. She credits her success to hard work, extensive networking, having integrity, and putting her client's interest first. She makes deals happen, always trying to be a part of the solution; facing challenges head on, and focusing on the positive. "Her success is not accidental, it is a result of her dedication to delivering truly remarkable service with an eye to discretion" says Bob Daniels. Her current inventory consists of over 70 listings totaling close to $150,000,000.
Maggi first purchased a home (for weekend use) in Whistler 1988 but quickly saw what was happening around Whistler and felt it was the perfect place to raise her family. Passionate about Whistler, travelling and keeping close to her family. She consistently gives back to her community, donating to multiply charities every year with her largest participation being through the Whistler Blackcomb foundation (as a co-sponsor of the Telus Winter Classic). Maggi a also gives a portion of each comission earned to the Playground Builders, a nonprofit that builds playgrounds for children in war-torn areas.
Professional Achievements
Sold the highest priced home in Whistlers History - $17,500,000
Has sold more homes over 2 million than any other agent in Whistlers History.
Maggi has sold more homes over 5 million dollars than any other agent in Whistler
Maggi has averaged over $100,000,000 in sales every year over the last 5 years
Founder of her own brokerage in 2007, The Thornhill Real Estate Group
She is a member of the Medallion Club, The Presidents Club and CKG International
Sold a total of $190,000,000 of resisdential real estate in 2007, a record for an agent in Whistler
Keys to her success
A global marketing and educational network. Maggi is a member of the Star Alliance , an international group of top agents combining their marketing expertise and database's of clients. Maggi also works with business coach, keeping her on the cutting edge of the business.
With over 22 years in the Whistler market place, Maggi has an unmatched base of local and international clients